Adam Ragusea
Assistant Professor of Practice
Journalist in Residence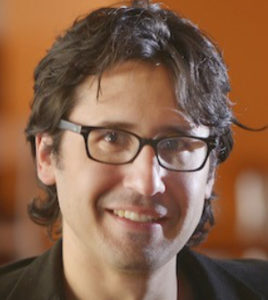 Adam Ragusea is journalist in residence at Mercer University's Center for Collaborative Journalism.
Ragusea is "one of public radio's leading internal critics" (Nieman Lab) and host of the podcast "The Pub" for Current, the public media trade publication. He is often heard reporting stories for public radio shows, including NPR's Morning Edition and All Things Considered, NPR/WBUR's Here & Now, APM's Marketplace, and PRI/WNYC's The Takeaway. A musician by training, Ragusea also writes about music for such publications as Slate and NME in addition to his work contributing local reports to Georgia Public Broadcasting and The Telegraph newspaper of Macon, Georgia.
Ragusea has earned numerous awards for his reporting, including a 2014 national Edward R. Murrow Award.
At Mercer, Ragusea teaches introductory and advanced journalism and media production classes. Previously, he served as Macon bureau chief for Georgia Public Broadcasting (2012-2014), associate producer/reporter/host at WBUR in Boston (2008-2012), and announcer/reporter/interim news director at WFIU in Bloomington, Indiana (2005-2008).
Prior to his career in journalism, Ragusea studied music composition at The Eastman School of Music, Penn State, and Indiana University. His chamber work "Jiahu" won Columbia University's Joseph H. Bearns Prize in Music in 2004. Much of the music Ragusea uses in his radio productions is original, and he continues to create and post music in various forms at soundcloud.com/aragusea.
Ragusea lives with his wife, YA author Lauren Morrill, their two sons Freddie and Leo, and dog Lucy in the historic Vineville neighborhood of Macon, Georgia.
Contact Adam Ragusea
---