Dr. Anita Olson Gustafson
Dean of the College of Liberal Arts
Professor of History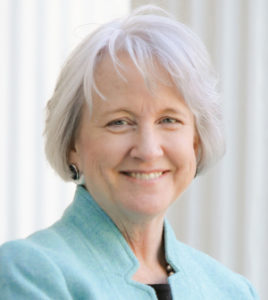 Dr. Anita Olson Gustafson became Dean of the College of Liberal Arts and Sciences in 2016. In her role as Dean, she is a strong advocate for the intrinsic and practical value of a liberal arts education. She focuses her leadership on building community and working together across disciplinary boundaries.
Prior to her arrival at Mercer University, Dean Gustafson served for many years on the faculty and administration of Presbyterian College in Clinton, South Carolina.
Education
Ph.D., History, Northwestern University
M.A., History, Northwestern University
B.A., Economics and Swedish, North Park University, Chicago
Specialty
American Immigration History; Swedish Immigration; History of American Women.
Professional interests
Dr. Gustafson's recent research examines the American tour of the Swedish operatic superstar, Jenny Lind, who toured the eastern United States in 1850 and 1851 under the direction of P.T. Barnum. Dr. Gustafson's earlier projects focused on the immigration of Swedes to the United States, particularly the community that these immigrants created in Chicago in the late 19th and early 20th centuries.
Dr. Gustafson has taught a wide variety of American history courses in her career. Because serving as Dean takes up most of her time, her teaching at Mercer has focused on the history of American women, one of her favorite courses to teach.
Other interests
Her interests include traveling, singing alto in her church choir, attending sporting events, and baking traditional recipes.
Recent publications
"Jenny Lind and New York: The Nightingale, the Showman, and the Making of a Celebrity," in Hauna Ondrey and Mark Safstrom, eds., Sacred Migrations: Borderlands of Community and Faith; Essays in Honor of Philip J. Anderson. Publication pending (Expected Fall, 2020)
Swedish Chicago: The Shaping of an Immigrant Community, 1880-1920.
"Jenny Lind and Chicago," Swedish-American Historical Quarterly 69. No. 2 April 2018: 122-129.
Contact Dr. Anita Olson Gustafson
---
(478) 301-2915
gustafson_ao@mercer.edu
Office: Godsey Administration Building, Room 101