Get hands-on experience
An internship provides you with the opportunity to put your classroom knowledge to work through hands-on experiences. You also can make connections with historians and other professionals that can open up career opportunities after graduation.
You can receive up to three hours of credit for successful completion of an approved internship. Requirements include engaging in a special project or assignment, as well as completing at least three on-site hours per week for every hour of course credit earned. We work with a number of local organizations and museums to provide you with a diverse selection of internship opportunities.
If you are interested in pursuing any of the following internships, or any others not listed here, contact Dr. John Thomas Scott.
Georgia Sports Hall of Fame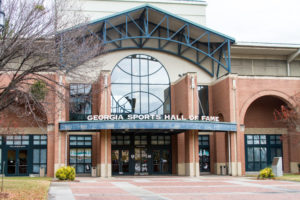 The Georgia Sports Hall of Fame seeks interns to work in the museum's collections/archives center. Students who are interested in pursuing a career with a historical organization and have an interest in collections management are preferred. The intern will be introduced to Georgia sports history and to the internal collections care practices of the museum. The intern will assist the curator in the care of collections and archival materials both in storage and on exhibit. When warranted, he or she will have the opportunity to complete an exhibit/research project at the museum by the end of the internship. Collections interns are required to be working to complete a B.A. degree in history, museum studies, or a similar field.
Hay House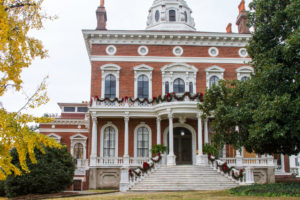 The Hay House can accommodate two interns, at three credit hours each, for a total of nine hours of work per week for each student. Interns will be involved in:
Organizing and compiling historical records
Serving as a docent
Conducting tours and/or historical research
Participating in the creation of historical displays
NewTown Macon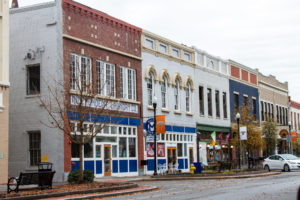 NewTown Macon seeks interns to conduct the following special projects:
Comprehensively written histories of select buildings to induce rehabilitation
Multi-media presentation about downtown Macon's lost buildings
Written history of Macon's LGBT sites in downtown
Record oral histories from downtown Macon leaders
Buildings/preservation research
Allman Brothers Band Big House Museum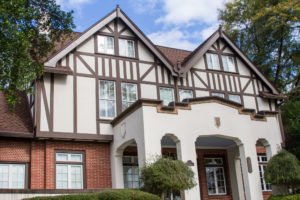 Interns assist the Big House in the following ways:
Organizing artifacts
Photographing artifacts
Website and social media management
Researching artifacts and historical figures
Setting up a docent program
Creating a monthly newsletter
Researching and restarting an audio tour
Historic Macon and Sidney Lanier House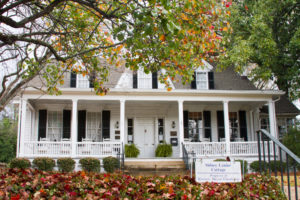 Historic Macon is a local nonprofit with the mission to preserve architecture and share history. As an intern, you will learn about preservation efforts in Macon and the tools the Historic Macon Foundation uses to help revitalize neighborhoods and downtown Macon. Interns will be involved with a large variety of tasks which will include but are not limited to:
Researching local houses, businesses, and industries
Updating of easement reports for Historic Macon properties
Acting as a docent for the Sidney Lanier Cottage
Helping to digitize Macon's National Register districts
Aiding with the organization and updating Historic Macon Foundation's archives
Assembling and mailing a quarterly newsletter
Assisting with other daily nonprofit activities