Get a robust education
Mercer University's English Department provides an opportunity for you to re-encounter the world of words. We will challenge you to think beyond the surface meaning of your text and to see how the world transforms with the stroke of a pen or with the utterance of a word. Our intriguing curriculum features outside of the classroom opportunities that will bring your education to life. We encourage you to intern for local companies, study abroad in exciting countries, or pursue a secondary teaching certificate if you wish to do so. When you graduate, you will have completed a robust education and experienced life-changing opportunities that will enrich your life and make you invaluable in your chosen field.
Majors and minors
English (major and minor) — Our English degree will equip you with skills that are vital in the workplace. You will be able to analyze text, recognize patterns, apply ideas to everyday life, and discuss new concepts while you excel in your career.
Creative Writing (major and minor) — Our Creative Writing degree will prepare you for your chosen field by teaching you how to analyze, edit, research, and write for multiple platforms.
Department of English
Faculty and Staff

Senior Lecturer

Professor

Baptist Professor of English and Director of Africana Studies

Professor

Griffith Chair and Associate Professor

Professor

Assistant Professor; Writer-in-Residence; Director of Creative Writing

Professor

Lecturer

Associate Professor and Georgia Poet Laureate

Professor of English; Director of Writing Program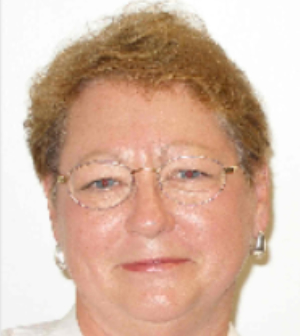 Bobbie Shipley
Senior Administrative Assistant/Program Coordinator

Page Morton Hunter Professor

Sams Writer-In-Residence
Each spring, a respected fiction writer, poet, or playwright comes to Mercer. The distinguished writer-in-residence conducts one seminar and offers readings and lectures during the appointment.

Anya Silver
Anya Silver arrived at Mercer in the fall of 2000, and throughout her nearly 20 years as a member of the English Department she was a dynamic, passionate teacher and a warm, supportive colleague. A Guggenheim award-winning poet, her dedication to poetry, her family, our department, and most of all our students was palpable in every thing she did. Her presence is missed by all.

Carmen Hicks
Carmen Hicks served for 18 years as the administrative assistant for the departments of English, Africana Studies, and Math. She had the gift of being on the one hand incredibly professional, superbly organized, and remarkably efficient, and on the other hand supremely caring, invariably understanding, and deeply personable. A woman overflowing with life, love, and energy, Carmen was the beating heart of Willingham and a true colleague, mentor, and friend.