Department

Degree

B.A.

Location

Macon
Changing the world with words
The world as we know it is shaped by words. From the names we bear to the stories we tell, human experience is defined by our relationships with language. Words can hurt or heal, obscure or illuminate, destroy or create. As playwright Tom Stoppard argues, "If you get the right ones in the right order, you can nudge the world a little."
The English major at Mercer engages students with this aspect of language as an instrument of change. Students explore how literature is written, read, and used as a means of responding to real world issues.
Exposed to a wide range of forms and cultural contexts, English majors at Mercer develop transferrable skills that are in high demand in graduate study and the professions, including:
Critical and analytic thinking
Written and oral communication
Cultural and historical perspectives
The ability to read closely, identify and analyze patterns, interpret meaning, and construct substantive, persuasive arguments are all hallmarks of the study of English at Mercer. Many of our students also choose to write their own literature by minoring or double majoring in Creative Writing.
Harnessing the power of storytelling
One of the most enduring questions our students confront is whose stories will be told, and, as a corollary, who will tell them? As literary critic Carolyn Heilburn points out, "Power consists to a large extent in deciding what stories will be told." The English major at Mercer prepares students to participate in the cultural and political power of storytelling. Now more than ever, the world stands in need of those with the skill to shape narratives and redefine discourse.
Learn more about our English major

Outside the Classroom
We firmly believe that what you learn in the classroom is the foundation of your educational experience. But we want you to use the knowledge you gained in the classroom to grow deeper as a student and learn more about the world around you.
Meet Our Professors
Faculty and Staff
English has to be the most versatile degree you can get. No matter what field you go into, never underestimate the power of a persuasive, well-written sentence. The skills I gained studying English — from writing, to critical thinking, and even to copy editing — provided a strong foundation to jumpstart my career in marketing and sales.
Amanda Rountree, English, '13

Working with Mercer's English faculty allowed me to cultivate my skills as a critical thinker and writer and helped me transform into a shaper of word and thought. Studying at Mercer led me to a career as an educator committed to service and to using language to change society into an ever more loving and equitable place.
Josh Coleman, English, '12

The professors in the English Department truly expanded my career options. My experience at Mercer prepared me to tour the nation as a performance poet, launch a career as a poetry editor/publisher, and organize poetry events in Philadelphia.
Christopher K. P. Brown, English, '07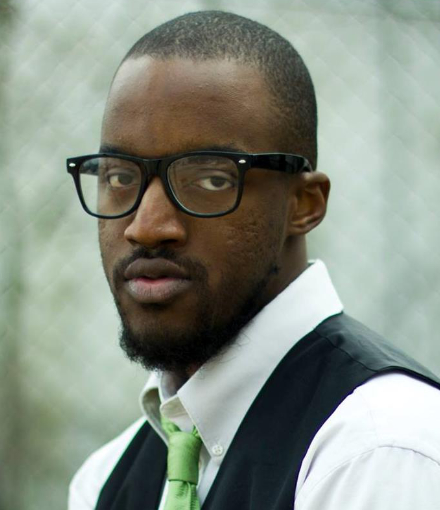 College of Liberal Arts and Sciences
Related Programs