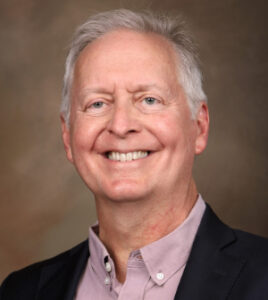 Education
Ph.D., English, University of North Carolina at Chapel Hill
M.A., English, University of North Carolina at Chapel Hill
B.A., English, Davidson College
Specialty
Adaptation studies and British 19th-century literature
Professional Interests
My recent research interests are in the field of adaptation studies, focusing on archival records (such as pre-production screenplay drafts, memos, and correspondence) as a means to examine the process of adaptation in Hollywood. My research utilizes materials housed at the Margaret Herrick Library in Beverly Hills, California, the main repository of print, graphic, and research materials of the Academy of Motion Picture Arts and Sciences.
Recent projects have involved John Huston's 1975 adaptation of Rudyard Kipling's story "The Man Who Would Be King" and Billy Wilder's 1944 adaptation of James M. Cain's 1936 novel "Double Indemnity."
My teaching includes courses on Literature and Film (ENG 237 and ENG 382), the English Novel (ENG 349), Victorian Poetry and Prose (ENG 348), and Poetry and Prose of the Romantic Era (ENG 347). I also regularly teach the first writing-instruction course in the Integrative Studies program (INT 101).
Recent Publications
"The Head and the Crown: Ending Huston's The Man Who Would Be King." Adapting Endings: from Book to Screen. Ed. Shannon Wells-Lasagne and Armelle Parey. Routledge Publishing. 2020.
"A Screenplay-centric Analysis of Huston's The Man Who Would Be King." John Huston As Adaptor. Ed. Douglas McFarland and Wesley King. SUNY Press, 2017. Horizons of Cinema Series.
Contact Dr. Jonathan C. Glance
---
(478) 301-2587
glance_jc@mercer.edu
Office: Willingham Auditorium 306