The Mercer Reader: A Living Anthology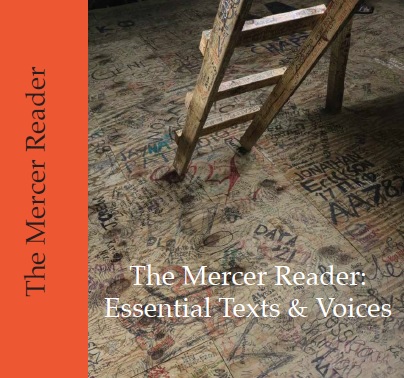 Our reader takes a leap further by interleaving primary texts (essays and stories) with both 1) documents pertinent to important moments in Mercer's history (e.g., founding, religious heresy trials in 1939, voluntary desegregation), and 2) interviews with over 50 Mercer alumni, faculty, and community members whose work  embodies Mercer's values. For example, they include a recent graduate teaching in a township in South Africa, a faculty member bearing witness for a man on death row, and local pastors undertaking the crucial work of attempting to bridge racial divides. Many of the interviews were themselves conducted in conjunction with students as part of their INT coursework.
In this way, the Mercer Reader creates connections between readings, Mercer's history, students' lives and experiences, and our alumni and local communities.  Thus, it prepares Mercer students to understand and contribute to their world.