Chelsea Rathburn
Georgia Poet Laureate
Assistant Professor of English and Creative Writing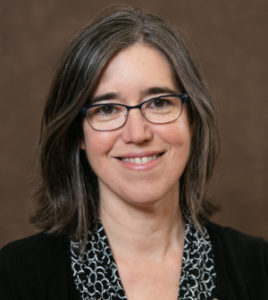 Chelsea Rathburn is assistant professor of English and creative writing at Mercer University and the Poet Laureate of Georgia. She is the author of three award-winning collections of poetry, most recently Still Life with Mother and Knife, a New York Times "New & Noteworthy" selection published in 2019 by Louisiana State University Press. Named one of the "Books All Georgians Should Read" by the Georgia Center for the Book, Still Life with Mother and Knife received the 2020 Eric Hoffer Book Award in Poetry. Her previous full-length collections are A Raft of Grief (Autumn House Press, 2013), which won the 2012 Autumn House Prize, and The Shifting Line (U. of Evansville Press, 2005), which received the 2005 Richard Wilbur Award. Along with publishing individual poems in the nation's top journals, including Poetry and the Atlantic, she has published personal essays in Creative Nonfiction and the Rumpus.
Professor Rathburn teaches creative writing workshops in all genres, the study of modern and contemporary poetry, and the study of fiction. She also teaches in the Integrative Studies program (INT).
Education
M.F.A., Creative Writing, the University of Arkansas
B.A., English, Florida State University
Specialty
Creative writing and modern and contemporary literature
Professional interests
Her research interests include creative writing pedagogy, narrative strategies, modes of autobiography, travel literature, and modern and contemporary poetry as well as the production of her own creative work.