Dr. Deneen Senasi
Professor of English
Director of Writing Program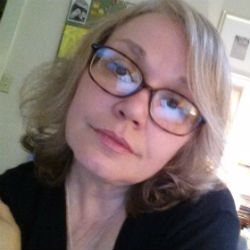 Trained as a classical ballerina before attending graduate school, Dr. Deneen Senasi earned B.A. degrees in English and Dance Performance at Birmingham-Southern College (1993), an M.A. at the University of Alabama (1996) and a Ph.D. from the Hudson Strode Program in Renaissance Studies at the University of Alabama (2003). She came to Mercer in 2007.
Dr. Senasi's scholarship has appeared in The Journal for Early Modern Cultural Studies, Religion and Literature, and the book collection, Desire of the Analysts: Psychoanalysis and Cultural Criticism in the New Millennium (SUNY 2008). Some of her conference presentations include a study of gendered silences and the law in Tudor England at the 2008 Modern Language Association and an exploration of the visual rhetoric of the self from medieval heraldry to polymer preserved bodies for the 2009 South Atlantic Modern Language Association meeting. She is currently completing a book on gendered performance, material culture, and the name in early modern England.
Her research and teaching interests include 16th and 17th century British literature and culture, in particular the works of Shakespeare, Middleton, Donne, and Milton. She also works in the areas of humanist pedagogy, Renaissance law, the lives of early modern women, and literary theory, in particular gender and performance theory and psychoanalysis. Other interests include Victorian literature, especially the works of Dickens and Rossetti.
Dr. Senasi teaches the following courses: ENG 332 (Shakespeare I: Comedies and Histories); ENG 333 (Shakespeare II: Tragedies and Romances); ENG 335 (Milton); ENG 342 (Seventeenth-Century Literature); ENG 301 (Introduction to Literary Studies); ENG 263 (Survey of British Literature: Beginnings through the Eighteenth Century); ENG 235 (Study of Poetry); FYS 101 (First Year Seminar: Composing the Self); FYS 102 (First Year Seminar: Engaging the World); ENG 108 (Composition I); and ENG 109 (Composition II).
Contact Dr. Deneen Senasi
---