Dr. Andrew Silver
Page Morton Hunter Professor of English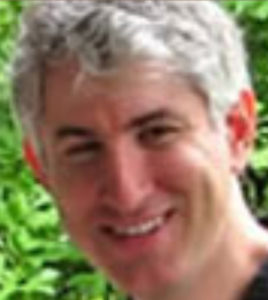 Dr. Andrew Silver was born in the Bronx, New York, and grew up a few minutes south of the city in North Jersey, then considered the armpit of the nation. He earned a B.A. in Religion, with a minor in English, from The George Washington University (1991); and Ph.D. in English from Emory University (1997). He came to Mercer in 1998.
Dr. Silver's areas of interest include 19th-century American Literature, Southern literature, religion and literature, drama, and Russian literature. He regularly teaches FYS 101 and 102, Christianity and Literature, Introduction to American Literature, Introduction to Drama, American Renaissance, Realism and Naturalism, Modern Drama, Contemporary Drama, Southern Literature to 1945, and English capstone.
Dr. Silver dreams of teaching on the sitcom from "The Honeymooners" to "South Park," and on graphic novels and comic books. He has written two plays, "Combustible/Burn" and "The Disciples," both of which have been produced and staged at Mercer's Backdoor Theatre. Publications include "Minstrelsy and Murder: The Crisis of Southern Humor, 1830-1930" (LSU Press, 2006), and an essay on "Pluralism at a Baptist University." In addition, he was one of the editors of The Mercer Reader.
His presentations include Mercer's 2007 Baccalaureate address and a Georgia Public Broadcasting interview on sex trafficking. Silver was selected as Georgia's Professor of the Year (2003), his play "Combustible/Burn" was nominated for Georgia Book of the Year, and he was nominated for Daddy of the Year.
Contact Dr. Andrew Silver
---