Dr. Crescent Rainwater
Lecturer of Great Books, Integrative Studies, and English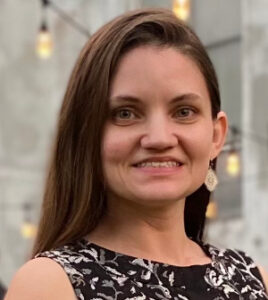 Dr. Crescent Rainwater joined the Mercer University faculty in 2021 as a lecturer in the Great Books and Integrative Studies (INT) programs. She previously taught in the English Department at the University of California, Los Angeles (UCLA), where she also completed her Ph.D. She earned an Master of Arts in Gender, Sexuality, and Culture from University College Dublin in Ireland. She holds a Bachelor of Arts in English from Biola University.
Education
Ph.D., University of California, Los Angeles
M.A., University College Dublin
B.A., Biola University
Specialty
Nineteenth- and early 20th-century British literature; gender and sexuality; British aestheticism and decadence; Oscar Wilde; women writers; teaching college writing; Great Books curriculum development
Professional Interests
Dr. Rainwater teaches courses in the Great Books and INT programs. Her Great Books courses have included 202: Classical Cultures, 203: Christian and Hebrew Traditions, and 306: Reason and Revolution. Her INT 101 course has focused on themes of race, gender, and sexuality in American culture. Her INT 301 course is titled Understanding Ireland: National Culture, Global Presence.
Her research examines the intersection of feminism and aestheticism in the writings of late 19th- and early 20th-century British women novelists. She has published articles in Feminist Modernist Studies and Journal of Victorian Culture, and she has a chapter in the collection Lucas Malet, Dissident Pilgrim (Routledge, 2019).
Contact Dr. Crescent Rainwater
---
(478) 301-2700
rainwater_cs@mercer.edu
Office: Ryals Hall, Room 303