Dr. Amy Nichols-Belo
Associate Professor of Global Health Studies and Anthropology
Chair of International and Global Studies Department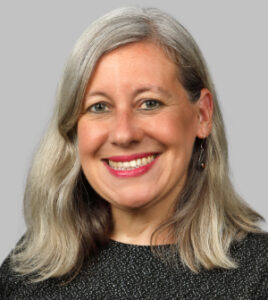 Dr. Amy Nichols-Belo has taught in the Global Health Studies and Anthropology programs at Mercer since 2014. Trained as a cultural medical anthropologist, Dr. Nichols-Belo is interested in the intersections of of health, tradition, gender, and belief, with a particular focus on witchcraft belief and anti-witchcraft practices in Mwanza, Tanzania. Prior to coming to Mercer, Dr. Nichols-Belo taught at Randolph-Macon College, Virginia Commonwealth University, and the University of Virginia and worked on numerous social and behavioral health studies as a research staff member at Virginia Commonwealth University. Dr. Nichols-Belo regularly co-leads a Spring Break study tour of the Cuban health care system (2018, 2020) and Mercer On Mission programs (to Tanzania in 2016 and 2018 and to South Africa in 2017).
Education
Ph.D., Anthropology, University of Virginia
M.S., Science and Technology Studies, Virginia Tech
B.A., History and International Affairs, James Madison University
Specialty
Medical anthropology, critical global health studies, women's and gender studies, East Africa, science and technology studies
Classes taught
ANT 101: Introduction to Anthropology
GHS 200: Introduction to Global Health Studies
GHS 300: Global Health Challenges
ANT/GHS 310: Medical Anthropology
ANT/GHS/WGS 345: Health and Gender
GHS/WGS 375: Maternal and Child Health
GHS 332: Qualitative Health Research
HON 332: Action and Vocation
Cuba and Tanzania Travel courses
Other interests
Traveling, adventuring, cooking, eating, and hanging out with my husband, son, and dogs.
Recent publications
Nichols-Belo, Amy (2018) "Witchdoctors" in White Coats: Politics and Healing Knowledge in Tanzania, Medical Anthropology, 37(8), 722-736, DOI: 10.1080/01459740.2018.1476974
Nichols-Belo, A. (2017). [Review of the book Popobawa: Tanzanian Talk, Global Misreadings, by Katrina Thompson]. African Studies Review 60(3), 237-239. https://www.muse.jhu.edu/article/679581.
Contact Dr. Amy Nichols-Belo
---
(478) 301-2848
nichols-belo_a@mercer.edu
Office: Groover Hall, Room 209