Dr. Bryan Whitfield
Professor of Religion
Chair of Religion Department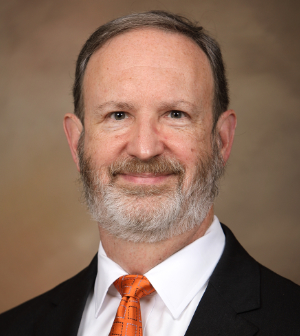 I am delighted to teach at Mercer, a place where I am free to join my vocation as a teacher of Christian scripture with my Baptist roots. I am a Georgia native (Smyrna is my hometown).
Before coming to Mercer in 2002, I taught at Emory University's Candler School of Theology and Columbia Theological Seminary. My previous jobs focused on teaching and ministry: I taught at Walton and Campbell high schools in Cobb County and at Athens Academy. I served as a campus minister in Connecticut, a hospital chaplain in New Orleans, and a staff member at an inner-city church in Louisville, Kentucky. I was the associate pastor of a congregation in the Atlanta suburbs and the bivocational pastor of a church in rural northeast Georgia. During the spring semester of 2014, I was visiting research professor of New Testament at Johannes Goethe University in Frankfurt, Germany.
Education
B.A., University of Georgia
M.A.R., Yale Divinity School
M.Div., Southern Baptist Theological Seminary
M.A., Indiana University
M.Ed., University of Georgia
Ph.D., Emory University
Specialty
New Testament and Early Christianity, Greek
Professional Interests
My current research focuses on the significance of the book of Numbers in the Hebrew Bible for understanding the New Testament's book of Hebrews.
Other Interests
Outside of the classroom, my interests include preaching and teaching in churches, cycling, running, swimming, watching college football, reading novels and poetry, and singing with both church and civic groups.
Recent Publications
"Teaching Dante in the History of Christian Theology." Religions 10 (2019), 372-78. doi:10.3390/rel10060372.
"Teaching Augustine's Confessions in the Context of Mercer's Great Books Program," Religions 6 (2015), 107-112. doi:10.3390/rel60x000x; repr. pp. 103-108 in Teaching Augustine. Ed. Scott McGinnis and Christopher Metress. Basel: MDPI, 2015.
Book: Joshua Traditions and the Argument of Hebrews 3 and 4 (Berlin: de Gruyter, 2013).
Contact Dr. Bryan Whitfield
---
(478) 301-5409
whitfield_bj@mercer.edu
Office: Knight Hall, Room 312A