Debbie Blankenship
Assistant Professor of Practice
Director of the Center for Collaborative Journalism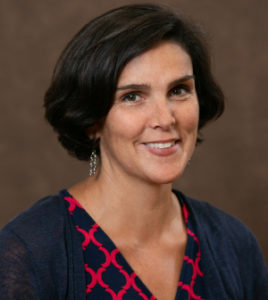 Debbie Blankenship studied graphic communications and psychology as an undergraduate and received her graduate degree in Mass Communications from the University of Georgia. At Georgia, she was news editor of the award-winning, five-day-a-week student newspaper The Red & Black. She went on to work for publications in South Carolina and Georgia and won awards in news and feature writing in the annual state press association competitions.
She later worked for former U.S. Congressman Jim Marshall, D-Ga., and specialized in veterans' issues while continuing to freelance for Macon-area publications.
Blankenship joined the Center for Collaborative Journalism in 2013 as journalist in residence and newsroom coordinator. She coordinated and produced stories for the Center's first community engagement project, "Macon in the Mirror." The project won numerous awards including first place in the Community Service category and second place for Best Online News Project. "Macon in the Mirror" also was a finalist for the McClatchy President's Award for Journalism.
Blankenship currently teaches core journalism-production classes and oversees student work in our partner newsrooms.
Contact Debbie Blankenship
---