Evey Wilson Wetherbee
Assistant Professor of Practice in Journalism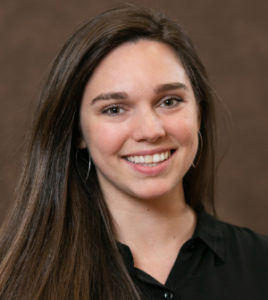 Evey Wilson Wetherbee is a journalist, photographer, and filmmaker. She studied journalism and religion at the University of Georgia and then worked as a photojournalist. She got her master's from the University of North Carolina-Chapel Hill as a Roy H. Park fellow. She worked on a national criminal justice campaign for the AFL-CIO and spent nearly three years in Washington, D.C., working as a producer at the Pulitzer Center where she shot short documentary films, facilitated education programs, curated exhibits, and launched and grew its Instagram account to more than 60,000 followers. She has freelanced for clients like the New Yorker, WABE, and Instagram. She recently produced an investigative documentary called Saving Juliette that screened at festivals and won multiple awards, including the Best Short Documentary at the 2022 American Conservation Film Festival and a 2022 Clarion Award. The work was nominated for an Emmy, and she was a finalist for the Livingston Award in local reporting for this work.
Education
M.A., Mass Communication – Visual Journalism, University of Georgia-Chapel Hill
B.A., Magazines/Photojournalism, University of Georgia
B.A., Religion, University of Georgia
Specialty
Visual journalism
Professional Interests
Her interests include verité documentary filmmaking, visual investigations, and interviewing.
Contact Evey Wilson Wetherbee
---
(478) 301-2919
wilson_ew@mercer.edu
Office: Center for Collaborative Journalism, Room 117