J. Damon Wood
Adjunct Professor of Journalism and Media Studies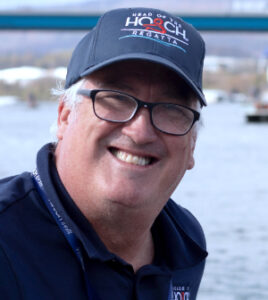 J. Damon Wood is an Atlanta-based media producer-director best known for independent films, educational and documentary productions for nonprofit organizations, and music videos. Wood has produced and directed a wide range of productions, including "Tyler Perry Here and Now (2006), "TMC for Autism" (2007), "Jinx'd" (2001), "Dollar" (1999), "Driver" (2017), "Toonin'" (2020) and numerous projects for corporate, educational, and nonprofit clients. His film, "Spirit of Clara Barton" (2006), produced in partnership with Pat Burns for the American Red Cross Overseas Association, is in the permanent collection of the Smithsonian Institution. In addition to working on dozens of independent productions, Wood has also produced work for Microsoft, Accenture, Google, The Hackett Group, Aetna Insurance, GlobalSummit.org, Innovare Products, The Crawford Companies, the Centers for Disease Control, The New York Times, Elevating Entertainment, US Foods, CBS Sports, Tyler Perry Productions, MTV Networks and Snippies NY.
Education
M.A., Communication, Film and Video Production, Georgia State University
B.A., Interdisciplinary Journalism and Public Relations, Berry College
Specialty
Digital media production
Professional Interests
Wood currently focuses his efforts on teaching a new generation of filmmakers, digital storytellers, and media producers the skills, understanding, and discipline needed to succeed in an ever-changing media business environment with attention to the processes of idea generation, development, story writing, script writing, planning, producing, and editing.
Other Interests
Wood is married to Jennifer, a senior manager at JP Morgan Etrade. They have two grown children pursuing their own educational and career paths now. He enjoys traveling, hiking, camping, and fishing. Both Wood and his wife are avid rowers for the Atlanta Rowing Club. Wood keeps involved with independent projects ranging from web series, TV series and feature films. He is also a real estate investor with rental properties in Macon.
Recent Publications
Current media projects include "Toonin'," an exploration of the early days of animated entertainment; "Shuk Up Show," a satire of topical shows, "20 Years of Bad Road," an exploration of noir film, and "Listen to Me," a true story podcast told from the voice of a homeless woman hiding from a formidable fatal foe: her own family.
Contact J. Damon Wood
---
(770) 630-4834
wood_jd@mercer.edu
Office: Center for Collaborative Journalism, Room 120