Dr. Jay Black
Associate Professor of Journalism and Media Studies
Chair of Journalism of Media Studies Department
Schumann Endowed Professor in Writing for Media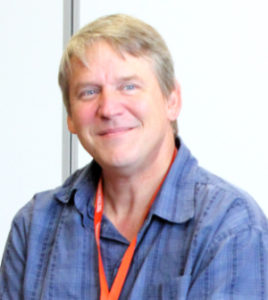 Dr. James Eric (Jay) Black is assistant director of the Center for Collaborative Journalism, the Schumann endowed professor in writing for the media, and associate professor at Mercer University. His background includes radio, television, magazine, newspapers and movies, both domestic and international.
Black created both the first student run college newspaper and American student run radio program in China. His many awards include the National Association of Teacher of English Award for Superior Writing, The Roberta Kevelson Scholarship Award from the Semiotic Society of America, and The Atlanta Olympic Committee's Olympic Force Award for Superior Community Service.
Black received his Ph.D. in Public Communication from Georgia State University in 2012, and his master's from the University of Kansas in Journalism Management in 1998. He wrote a book on Walt Kelly, an animator and cartoonist, and is currently working on a book on Chinese media from the perspective of Chinese media professionals. He is also published in numerous academic journals and publications.
Contact Dr. Jay Black
---