Dr. Keegan D. Greenier
Professor of Psychology and Co-chair of Psychology Department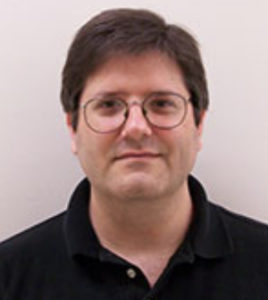 I am a social psychologist. Social psychology is the study of how our thoughts, feelings, and behaviors are affected by other people — so it involves anything where people are interacting with other people (e.g., friendships, romantic relations, conformity, aggression, obedience, small groups, helping others). I have been at Mercer since 1996.
Education
Ph.D., Social Psychology, University of Georgia
M.S., Psychology, University of Georgia
B.S., Psychology with math concentration, Clarkson University
Specialty
Social Psychology
Professional Interests
My current area of research is in schadenfreude, which refers to the pleasure we sometimes feel in response to the misfortunes of others. Most of my research while in graduate school was on stability of self-esteem (the extent to which feelings of self-worth fluctuate on a day-to-day basis). I also did a study on social facilitation (the effect an audience has on someone performing a task).
Other Interests
I'm a big tennis fan, especially of Roger Federer. I follow SEC football more casually. I'm learning Italian (the language). I know some sign language (very rusty).
Recent Publications
Greenier, K. D. The roles of envy, disliking, and deservingness in predicting schadenfreude. Under review.
Greenier, K. D. (2018). The relationship between personality and schadenfreude in hypothetical versus live situations. Psychological Reports, 121(3), 445-458. (Published online, Nov 2017.)
Greenier, K. D. (2015). Seeing you fall vs. taking you down: The roles of agency and liking in schadenfreude. Psychological Reports, 116(3), 941-953.
Contact Dr. Keegan D. Greenier
---
(478) 301-2458
greenier_kd@mercer.edu
Office: Willet Science Center 137