Dr. Laura Simon
Assistant Professor of Sociology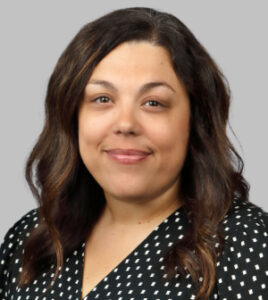 Dr. Laura Simon joined Mercer University in 2017 after completing her doctoral degree at University of Nebraska-Lincoln. Her teaching and scholarship prioritize student well-being, student engagement, and student success.
Dr. Simon was the 2020-2021 recipient of Mercer University's Excellence in First-Year Student Advising Award.
Education
Ph.D., Sociology, University of Nebraska-Lincoln
M.A., Sociology, University of Nebraska-Lincoln
B.S., Sociology, Wayne State College
Specialty
Medical sociology; sociology of race and ethnicity; scholarship of teaching and learning.
Professional Interests
Dr. Simon's scholarship examines social factors that impact well-being. While much of the existing research on well-being frames this work in terms of "risk" to health and wellness, she critically examines both risks and potential protective mechanisms. Her current work examines well-being among college students as they navigate college and the role of supportive social networks.
In addition to this work, Dr. Simon specializes in the scholarship of teaching and learning related to creating inclusive spaces through student engagement; active learning strategies; and communication and teaching practices that promote student success and engagement.
View her curriculum vitae here.
Recent Publications
Simon, Laura E., Laurel E. Genova, Marcia L. O. Kloepper, and Kathryn D. Kloepper. 2020. "Learning Postdisruption: Lessons from Students in a Fully Online Nonmajors Laboratory Course." Journal of Chemical Education 97(9):2430–38.
Williams, Deadric T., Laura Simon, and Marissa Cardwell. 2019. "Black Intimacies Matter: The Role of Family Status, Gender, and Cumulative Risk on Relationship Quality Among Black Parents" Journal of African American Studies 23(1):1–17.
Contact Dr. Laura Simon
---
(478) 301-2906
simon_le@mercer.edu
Office: Langdale Hall, Room 230