Dr. Lauren Dodaro
Assistant Professor of Anthropology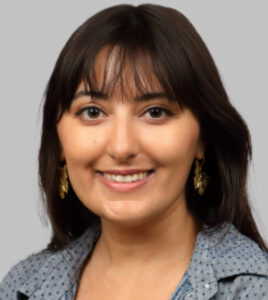 Dr. Lauren Dodaro is an environmental anthropologist who works in the Ecuadorian Amazon. She arrived at Mercer in 2023 to help begin the University's new major in anthropology.
Education
Ph.D., Anthropology, Tulane University
M.A., Anthropology, Tulane University
B.A., Anthropology and Art Studio, SUNY Potsdam
Specialty
Cultural anthropology, environmental anthropology, traditional environmental knowledge, art, gender, education, ceramics
Professional Interests
Dr. Dodaro researches what children are learning about the environment and how that knowledge is important to the empowerment of young girls. She works with Indigenous Kichwa speakers in the Ecuadorian Amazon. Her research seeks to assert the value of local environmental knowledge in the Amazon, such as garden-keeping, ceramic-making, and plant identification/use.
Dr. Dodaro has taught courses on culture, language, gender, and the environment. She believes that everyone can benefit from taking an anthropology course.
Other Interests
In addition to teaching and research, Dr. Dodaro loves traveling with just a backpack, reading trashy fantasy novels, and making art of all kinds.
Contact Dr. Lauren Dodaro
---
(478) 301-5656
dodaro_ln@mercer.edu
Office: Groover Hall, Room 213