Mary O'Malley
Assistant Professor of Sculpture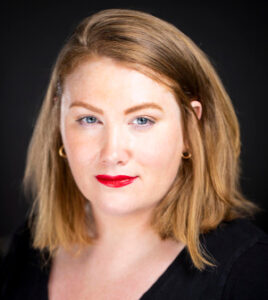 Mary O'Malley is a sculptor, ceramicist, and educator originally from Long Island, New York. Her professional practice includes exhibiting artwork, developing public art initiatives and workshops, and teaching material engagement in higher education. O'Malley was introduced to Macon via a Knight Foundation residency at Wesleyan College, before joining Mercer's Art Department as the assistant professor of sculpture.
Education
M.A., Ceramics and Glass, Royal College of Art, London, 2014-16
Dissertation: The Value of the Creative Individual
B.F.A., Crafts-Ceramics, The University of the Arts, Philadelphia, 2004-07
Specialty
Ceramics, sculpture, and community engagement
Professional Interests
In her art practice, O'Malley uses the inherent anthropological aspects of clay to inform the core of her artwork. Through research and making, she explore cultures and historical narratives, and the ways in which past and present inform one another. As objects staged in installations, her pieces are allegories, contrasting the banal essence of decorative arts with the weighty historical contexts from which they originate.
In 2016, O'Malley became a founding member of the arts-education group Collective Matter (CM) with artists Eva Masterman and Katie Spragg. Together they've developed and implemented large scale public engagement projects with the Tate Modern; co-run a public workshops space in South London with Turner Prize winning arts-architecture collective ASSEMBLE; and acquired and distributed funding to socially engaged artists through residencies in their South London studio and satellite space, The Potting Shed, at Contemporary Sculpture Fulmer.
O'Malley's work has been showcased by such institutions as the American Craft Council and the Philadelphia Museum of Art Craft Show. It has been exhibited at the Clay Studio in Philadelphia; the Saatchi Gallery in London; Christie's; the British Ceramic Biennial; the Chun Art Museum in Shanghai; Art Miami; Art New York; the MUDAC museum in Lausanne, Switzerland; and the Bernice Steinbaum Gallery.
O'Malley has been invited to the Jingdezhen Ceramic Institute as an inaugural resident in its international school, was a visiting scholar at Shanghai JiaoTong University in 2019, and has been twice awarded American Craft Council Awards of Excellence, one of which culminated in a residency at the Hambidge Center for the Creative Arts and Sciences in North Georgia. She is represented by Taste Contemporary in Geneva, Switzerland. Find her online at maryomalley.co.uk.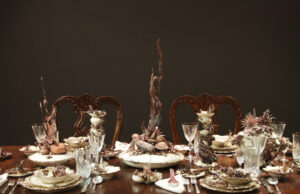 Contact Mary O'Malley
---
(478) 301-2581
omalley_mc@mercer.edu
Office: Hardman Hall, Room 105