Dr. Matthew Harper
Associate Professor of History and Africana Studies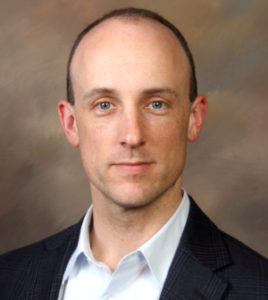 On Dr. Matthew Harper's first visit to campus in 2014, a mathematician engaged him in a thoughtful discussion about solutions to homelessness. The conversation crossed disciplinary boundaries, required curiosity and depth, and focused on real-world service to others. Dr. Harper knew then that at Mercer University he, just like the students, would grow morally and intellectually.
He came from the University of Central Arkansas, where he directed the African and African-American Studies Program for four years. He taught briefly at the University of North Carolina at Chapel Hill and Greensboro College.
Education
Ph.D., History, University of North Carolina at Chapel Hill
M.A., History, University of North Carolina at Chapel Hill
B.A., History, Louisiana Tech University
Specialty
African American history, Caribbean history, American religious history, slavery and freedom in the Atlantic world
Professional Interests
Dr. Harper researches 19th-century black religion and politics throughout the African diaspora. His seeks to understand the stories people told to make sense of their world and how those stories shaped political realities.
His 2016 book The End of Days sought to understand those stories in the post-emancipation United States. He now asks similar questions about radical black religion and politics in the black Atlantic, focusing on a Baptist-led uprising of the enslaved in Jamaica.
At Mercer, he teaches African American History, Civil Rights and Black Americans, the Atlantic Slave Trade, Latin American and Caribbean History, Western Histories, and Integrative Studies.
He co-directs Mercer's Building the Beloved Community Symposium, an initiative to bring together communities of faith across racial lines to work for racial justice and reconciliation.
Other Interests
Dr. Harper enjoys getting outdoors with his kids, running and hiking, teaching Sunday School, and making ice cream.
Recent Publications
The End of Days: African American Religion and Politics in the Age of Emancipation (UNC Press, 2016).
Contact Dr. Matthew Harper
---
(478) 301-2591
harper_mjz@mercer.edu
Office: Langdale Hall 307