Meg Donahue
Project Specialist for the Center for Collaborative Journalism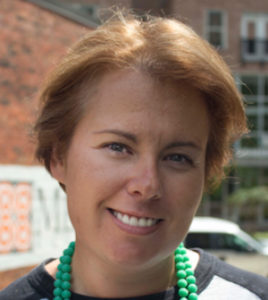 Meg Donahue is project specialist at the Center for Collaborative Journalism and helped launch the Center in 2012.
Donahue has been a freelance journalist for over a decade, writing and editing for local, regional, and international publications. Her experience encompasses hard news, entertainment, fashion, dining, and sports reporting, research and feature writing for publications as diverse as Patch, Atlanta Magazine, Paste Magazine, Newcomer Magazine, Forsyth Herald and John's Creek Herald. Donahue has also been active in social media and digital technology for most of her career.
Donahue graduated from Georgia State University with a Bachelor of Arts in Creative Writing. After graduation, she lived in London while interning for Tatler Magazine (the world's oldest magazine).
Contact Meg Donahue
---