Dr. Robert Good
Associate Professor of History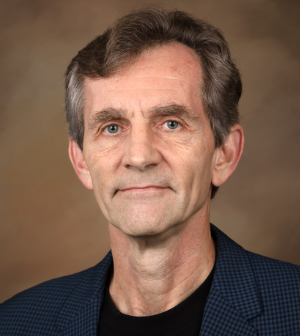 Dr. Robert Good joined the History Department in 1993. In addition to the introductory Western Histories course, he teaches four courses on Europe's history since 1500 and Sub-Saharan Africa to Independence. As an avid student of Western culture, Dr. Good has also enjoyed teaching in the Great Books program.
Education
Ph.D., History, McGill University
M.A., History, University of Wisconsin-Madison
B.A., History, University of Virginia
Specialty
Modern France and intellectual history
Professional Interests
Dr. Good studies French thinkers from the mid-1800s to the mid-1900s, and especially the bridge-builders who hoped to transcend France's polarizing history of guillotines, barricades, and Catholic traditionalism. He researches the philosopher Alfred Fouillée (1838-1912), his textbook-writing companion Augustine Guyau (1833-1923), and their quest for social solidarity in a diverse and quickening France.
Other Interests
Dr. Good enjoys Mercer's musical abundance and Tarver Library's Kanopy film collection.
Recent Publications
Alfred Fouillée entry in the Bloomsbury Encyclopedia of Philosophers (2020)
DOI: 10.5040/9781350994997.0005
Contact Dr. Robert Good
---
(478) 301-5605
good_rm@mercer.edu
Office: Langdale Hall 308