Lt. Col. W. Russ Brown
Professor of Military Science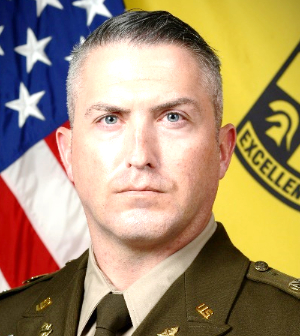 Lt. Col. W. Russ Brown was born and raised in Anderson, South Carolina. He received a commission as an Air Defense Artillery Officer upon graduating from The Citadel in 2005. Lt. Col. Brown joined Civil Affairs after graduating from the Infantry Captain's Career Course in 2009. As a Special Operations Civil Affairs Officer, Lt. Col. Brown served in a variety of operations; Village Stability Operations with Special Operations Task Force-East in Afghanistan, response to the Chibok Girls crisis in Nigeria, and support to Special Operations Command-Forward West Africa. Lt. Col. Brown has a wealth of military experience serving as an Air Defense Platoon Leader, Battery Executive Officer, Civil Affairs Team Leader, Qualification Course Instructor, Company Commander, Battalion Operations Officer, Battalion Executive Officer, and Brigade Operations Officer. Lt. Col. Brown's last assignment was as the Division Civil Affairs Officer for the "Big Red One" 1st Infantry Division.
Education
M.A., Defense and Strategic Studies, The Naval War College, Newport, Rhode Island
Specialty
Civil Affairs
Professional Interests
Lt. Col. Brown has served combat tours in both Iraq and Afghanistan. His military training and qualifications include the following: Sapper; Airborne; Pathfinder; Survival, Evasion, Resistance, and Escape (SERE-C); Advanced SERE; Special Forces Network Development Course, and Jumpmaster.
Contact Lt. Col. W. Russ Brown
---
(478) 301-2991
wrbrown@gmc.edu
Office: Penfield Annex