Dr. Shan Ran
Associate Professor of Psychology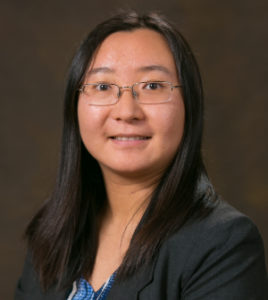 Dr. Shan Ran holds the position of associate professor and is an industrial-organizational (I-O) psychologist (psychology in the workplace). She teaches Introduction to Psychology, Industrial-Organizational Psychology, Research Methods and Statistics I, a Special Topics Lab in Skills for the Workplace, and a Special Topics Seminar in Workplace Interventions. With broad experiences with different topics under I-O psychology, such as training, leadership, workplace diversity, and worker well-being, her current research interests focus on young adults' transition into the workplace. She hopes to connect her research to real-world best practices for today's young people.
Education
Ph.D. Industrial-Organizational Psychology, Wayne State University
M.A., Industrial-Organizational Psychology, University of Detroit Mercy
B.S., Psychology, Zhejiang University
Specialty
Industrial-organizational psychology
Professional Interests
Both my research and teaching interests focus on promoting young adults' successful transition into the workplace. Entering a professional career has been increasingly challenging for young adults due to many obstacles, such as the turbulent economy, shifting demographics in today's diverse society, and the stereotypes associated with the young generations. According to many research reports, there have been persistent gaps between new college graduates' skill sets and employer expectations. Therefore, my current research program focuses on investigating the experiences of young adults in their college-to-workplace transition process. I also seek to incorporate evidence-based best practices into the teaching and learning in the classroom with the goal of developing students' skills that can help them enter the professional workforce.
Other Interests
I enjoy learning about how different people and animals live their lives and how different things work in history, in the present, and in the (possibly apocalyptic) future. I hope to share my passion for learning with the students within and outside the classroom.
Recent Publications
*undergraduate student authors
Contact Dr. Shan Ran
---
(478) 301-2855
ran_s@mercer.edu
Office: Willet Science Center, Room 129