Dr. Andy D. Digh
Associate Professor of Computer Science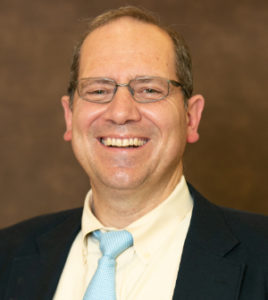 Dr. Andy D. Digh has been teaching and advising students at Mercer University since 1998. He serves as the coach of the Binary Bears computer programming team. He served as director of the first-year integrative seminar (INT 101) from 2015 through 2019. In 2019, he was the recipient of the Joe and Jean Hendricks Award for Excellence in Teaching.
Education
Ph.D., Education, University of Tennessee, Knoxville
M.S., Computer Science, University of Tennessee, Knoxville
B.A., Mathematics, with Honors, University of North Carolina at Asheville
Specialty
Instructional technology, genetic algorithms, pure (theoretical) mathematics.
Professional Interests
Dr. Digh's research interests are in the areas of algorithms, artificial intelligence, computer science education, and human-computer interaction.
Other Interests
Dr. Digh's additional interests include watching basketball, walking and working out, traveling our magical world, and exploring different cultures and foods.
Recent Publications
Contact Dr. Andy D. Digh
---
(478) 301-2816
digh_ad@mercer.edu
Office: Willet Science Center, Room 221