Dr. Charlotte Thomas
Professor of Philosophy
Director of the Great Books Program
Director of the Philosophy and Art Study Abroad program
Co-Director of The Thomas C. and Ramona E. McDonald Center for America's Founding Principles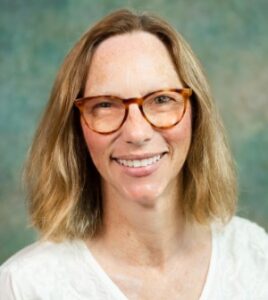 Dr. Charlotte Thomas specializes in the philosophy and culture of ancient Greece with an interest in other ancient cultures. In the Philosophy Department, she teaches History of Ancient Philosophy, Human Nature and Art (abroad), and Introductory Ethics courses that include a significant service-learning component. She has taught all of the courses in the Great Books program but has spent the last several years teaching the first course with students in their first semester at Mercer that begins with Homer and ends with Plato. Her book, "The Female Drama: The Philosophical Feminine in the Soul of Plato's Republic," was published by Mercer University Press in 2019.
Education
Ph.D., Philosophy, Emory University
M.A., Philosophy, Emory University
B.A., Philosophy and Great Books, Mercer University
Specialty
Ancient Greek philosophy and culture, comparative ancient philosophies, ethics
Professional Interests
Dr. Thomas's recent work on Plato has sparked her interest in several related projects, one of which will explore Thucydides's influence on Plato. Her next book project will likely be on Homer.
Other Interests
Dr. Thomas has two kids and two dogs. She writes songs and plays in a band called blueskyblue.
Contact Dr. Charlotte Thomas
---
(478) 301-2352
thomas_cc@mercer.edu
Office: Knight Hall 213